Abbott Fire & Security offers a full line of overt (visible) and covert (hidden) video surveillance, security cameras and CCTV equipment for home and business.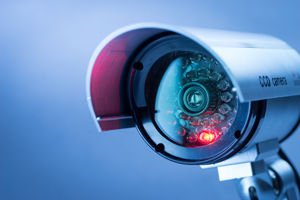 Whether you require live or recorded video, Abbott offers the finest in commercial grade video equipment manufactured by the best names in the security industry. We do not offer consumer grade systems, our systems are commercial grade turnkey offerings that we are proud to stand by.
We offer multiple video technologies using High Definition Analog technologies to large networked High Definition IP Cameras utilizing Video Management Software.
You can also rest assured knowing that trained professionals will install your new video surveillance system. Abbott Fire & Security is fully licensed and bonded and stands behind their work.
Abbott Fire & Security also offers complete engineering services that include system design, blueprints and acquiring permits. Be sure to ask about Abbott Fire & Security's 24-hour maintenance agreements.
Key benefits of video surveillance, security cameras and CCTV systems:
Higher employee satisfaction knowing their employer is providing facility CCTV Surveillance Security
Aid Law Enforcement with exported video clips
Video verification of alarm events
Document critical events inside and out
Reduce employee theft
· Catch shoplifters in the act
Thwart bogus insurance claims
Get restitution from thieves caught in the act
Ferret out dishonest employees